About James
Hi! I am a Software Engineer with a passion for UX, data visualization, and graphics. I work at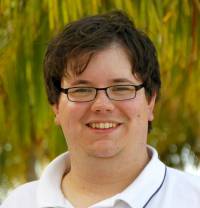 Google Orange County, designing and building the future of data analysis, reporting, and visualization for planet-scale systems. I was previously a Design Engineer at eBay, and before that, a Ph.D. candidate in Computer Science at the University of California, Santa Cruz. After moving away from beautiful Santa Cruz, and then spending four years in the fast paced tech world of Silicon Valley (San Jose), I now work and live in the equally lovely Southern California area and enjoy the amazing warm weather and growing tech industry here, making frequent trips between the Bay Area and Santa Cruz to enjoy the view and visit long-time friends. Before my PhD and Industry work, I spent five years at Cal Poly, San Luis Obispo, making a lot of friends, exploring the Central Coast, and getting my M.S. and B.S. in Computer Science. If you are here regarding professional or academic matters, my CV is below, and I would be happy to answer any questions by email at james@skorupski.org, or by phone per request.
You can also reach me at my

LinkedIn profile

(Typically the most up-to-date snapshot of my professional life)

Download my current resume

here

(Last Updated: July 2016).